Last Friday, Angie and i took Willow to the city aquarium! We had a wonderful time. She and i both have a close relationship with him. He and his family live at Twin Oaks as well, but because his mother is Dutch, they come to Europe frequently, and they'd been staying with me for a couple of weeks in Barcelona, which i was thrilled about. Anyway, Angie and i are kind of like his crazy aunts. And we
adore
him.
The aquarium is
near Port Vell
. You walk into a atrium area where there are lots of plants growing, and walk down a ramp to get to the main aquarium.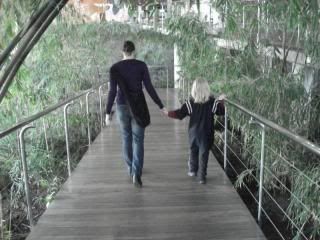 Willow is an extremely smart child, and i say that without the bias of the "crazy aunt." He's engaged and he remembers and thinks quickly and critically.
Willow and i were both quite into the
blue lobsters
. I was particularly interested also in the fish in the Wrasse family, which were all very
colorful
.
I loved sharing this with Willow - he and i were equally excited about the animals! Okay, i might have been more excited.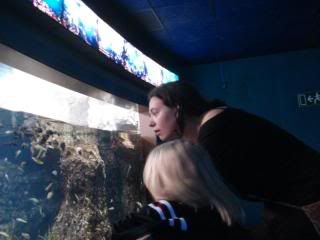 The best part was the tank that was tube-like, with a moving sidewalk going through the tube. Sharks swam
over your head
!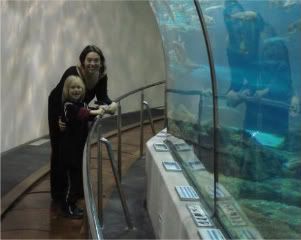 It was
SO COOL
.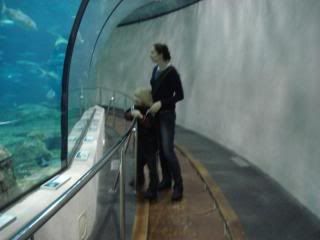 After the tanks, we came to a playground-like area.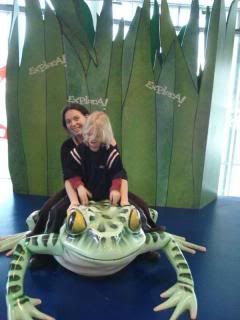 There were tanks that you could get underneath, with manta rays in them!
There must be something very interesting
up there
...
Willow is an underwater explorer!
After the aquarium, we went to lunch with ice cream for dessert!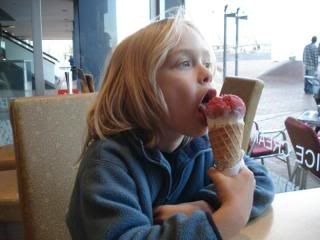 And then we headed home...
A VERY fun day!